Timelessly fashionable, naturally beautiful and still exclusive solid parquet floors enrich living ares with its honey yellow colour or sophisticated dark knots, giving individual climat to modern and traditional interiors.
Slavonian Oak
Experience presumably the most beautiful oak type in Europe – Slavonian Oak. Growing in the forests streatching on the both sides of river Sava, in the border region of Serbia, Croatia and Bośnia, where oak wood has optimal climatic conditions. The growth is slow and even, the ground water level is good, the height above sea levels encourages optimal growth. Those conditions guarantee exceptional quality and beautiful structure of the oak wood.
Apart from standard floors and parquet, we offer also such special products as:
Herringbone
Chevron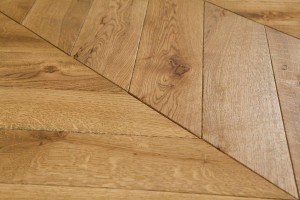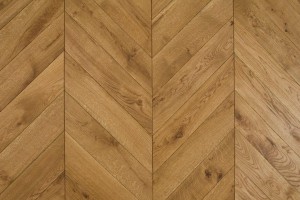 Dimensions of solid floor
Surface treatment
Grades
500-2200 × 140/160/180/200 × 20 mm
300-1200 × 90/130 × 15/20 mm
surfaced
sanded
brushed
oiled
Select
Nature
Markant
Rustic
Thanks to special aging techniques of brushing and coloring, a nostalgic and authentic touch has been added to our flooring. This makes our wooden floors perfect for traditional interiors, newly constructed and modern households, chick shops, offices, restaurants or any other building.